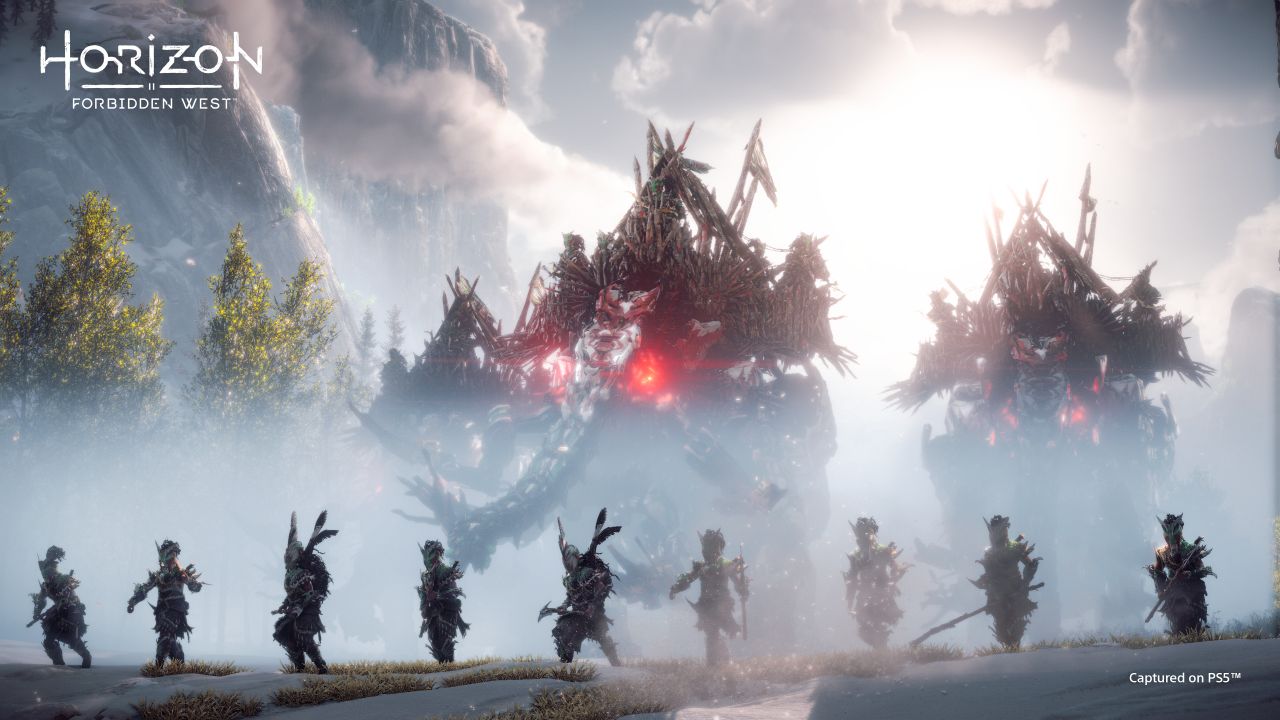 If you enjoyed cracking your best David Attenborough impression out and narrating the peculair lives of all the mechanical beasts in Horizon Zero Dawn as you explored Aloy's home region, you're going to love taking it up a notch in Horizon Forbidden West.
In a new PlayStation Blog post, Guerrilla's principal machine designer Blake Politeski has explained the process of designing machine creatures for the game, and has shed some light on some of the new creatures that will join the 25 familiar mechanical faces on the PS4 and PS5 sequel.
Let's start with the new machine, the Sunwing. Apparently the studio wanted bigger avian creatures this time around, and this new enemy was designed to fill that airborne gap. "We knew we wanted a slightly bigger flying machine than the Glinthawk, which resulted in the Sunwing – but it needed a place and a role in the world," explains Politeski.