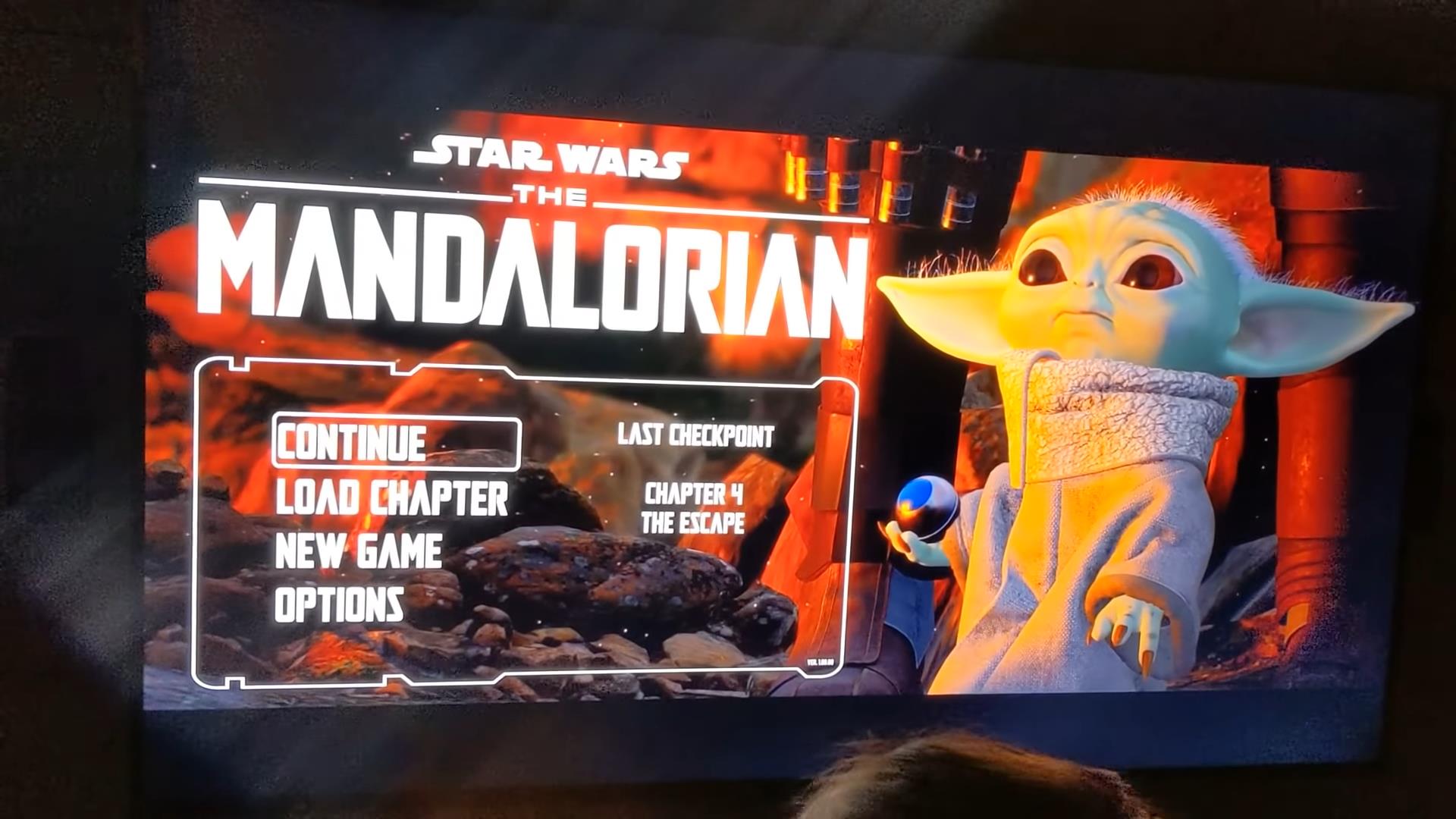 Earlier this week, a gameplay video of what looks to be a Mandalorian game made it onto YouTube. The video appears to have been shot over the shoulder, with all the footage captured off-screen.
The four-minute video shows a convincing title screen with an options menu, save loading, a continue prompt, and a well-animated Grogu. Though it doesn't specifically say whether it's showing "leaked" gameplay from an unannounced Mandalorian game – the video doesn't have a proper title – it certainly has the appearance of one.
The YouTube channel behind the video is full of game development tutorials, and is not the sort of burner channel that would usually post leaks.