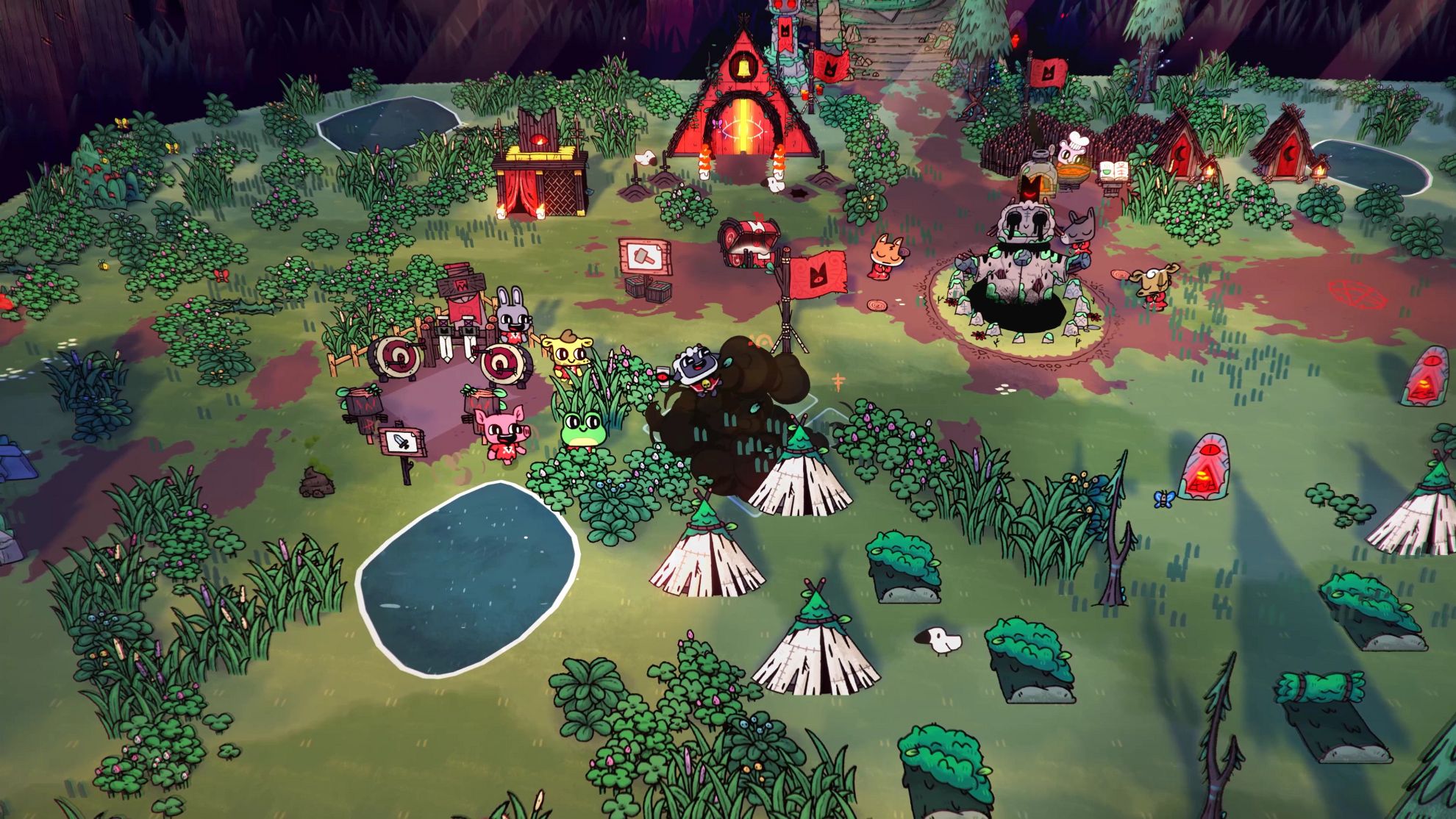 Massive Monster and Devolver Digital announced Cult of the Lamb yesterday during gamescom Opening Night Live.
Cult of the Lamb finds you running a cult in a "crumbling world of ritual and ruin," and features a gameplay loop of base building and dungeon crawling.
The game puts you in the role of a possessed lamb saved from annihilation by a stranger, and you must repay your debt by building a following in his name.