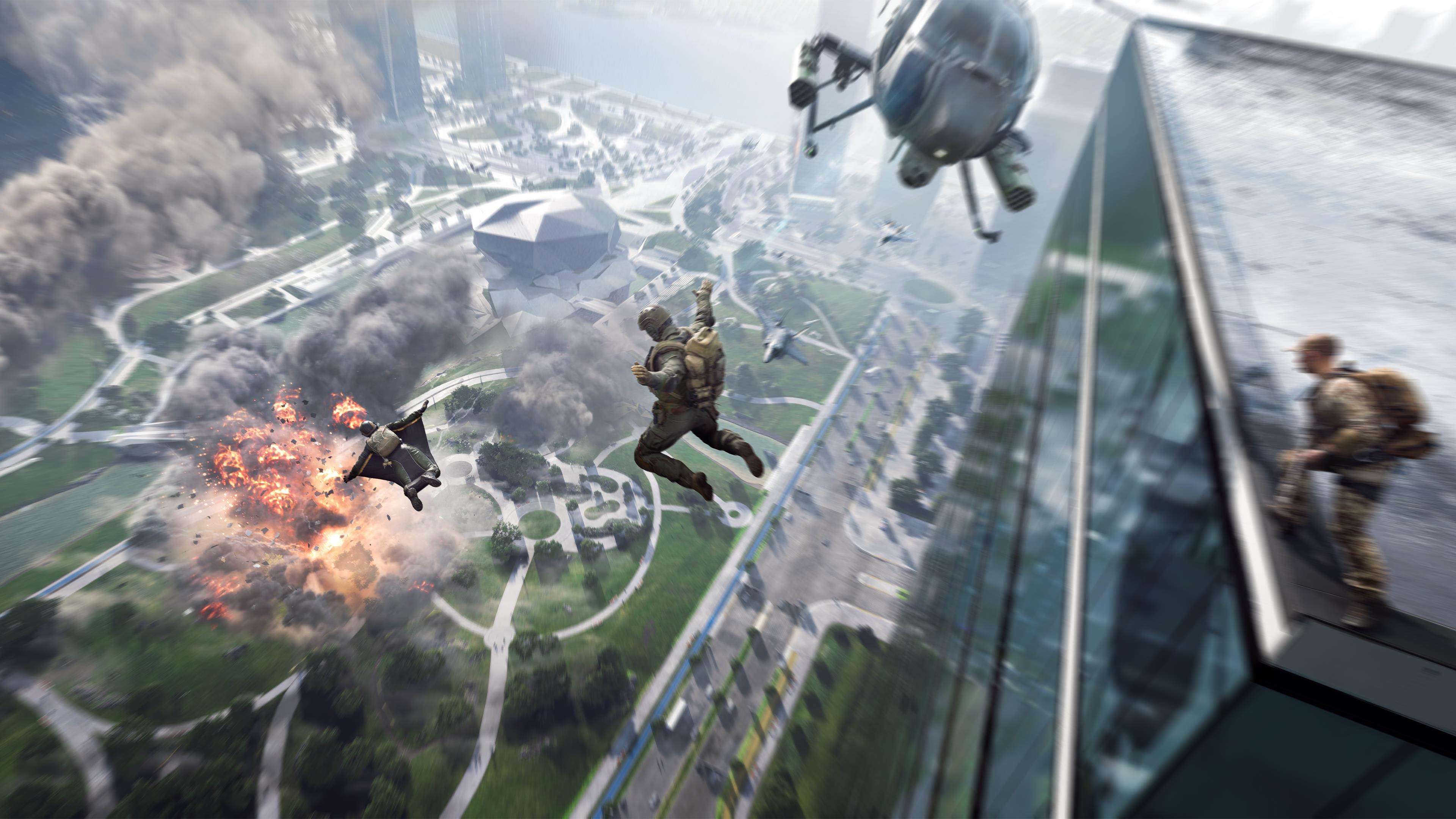 As predicted, DICE has gone ahead and made news of the Battlefield 2042 beta official. Following a Bilibili leak from earlier today, the developer has now confirmed the dates and details for the game's open beta and its early access period.
The Battlefield 2042 beta takes place October 6-9. Players who pre-ordered the game, and EA Play members, will have the beta all to themselves on October 6 and 7. The beta opens up to everyone else October 8, and ends the following day.
Pre-loading will be available on all platforms, for all players, beginning October 5 at 11pm PT (October 4), 2am ET, 7am UK on PC, and one hour later on consoles. The beta itself begins at those same times. The Battlefield 2042 beta will be available on PC, PS4, PS5, Xbox One, and Xbox Series X/S.